Systeme IO (pronounced as System io) is an online tool for entrepreneurs or anyone who would like to build and grow their online business. Some claimed it was the fastest, cheapest, and easiest tool in the market. How true is that statement, let's get to know Systeme better, shall we?
What is System IO Used For?
In a nutshell, Systeme provides all the tools that entrepreneurs need to launch, grow and scale their business to the next level. It is an online toolbox that contains the essential tools you need for your business.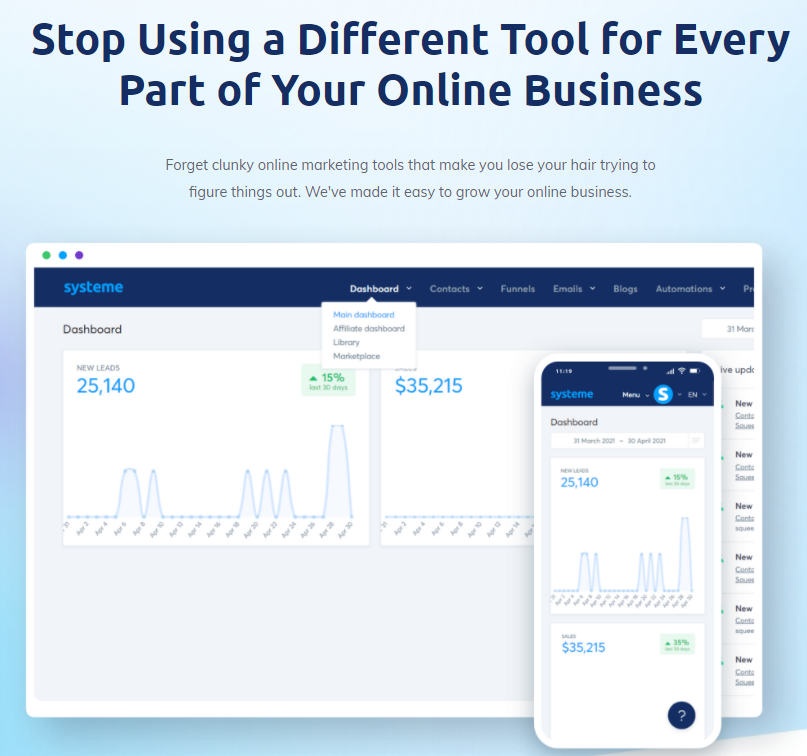 With Systeme, you can create funnels (with upsell, downsell, order bump, and any combination, share funnel), collect visitors/customers' email (with tagging features, automation rules & workflows), create engaging blogs, create memberships/online courses, set up an evergreen webinar, and run your own affiliate program.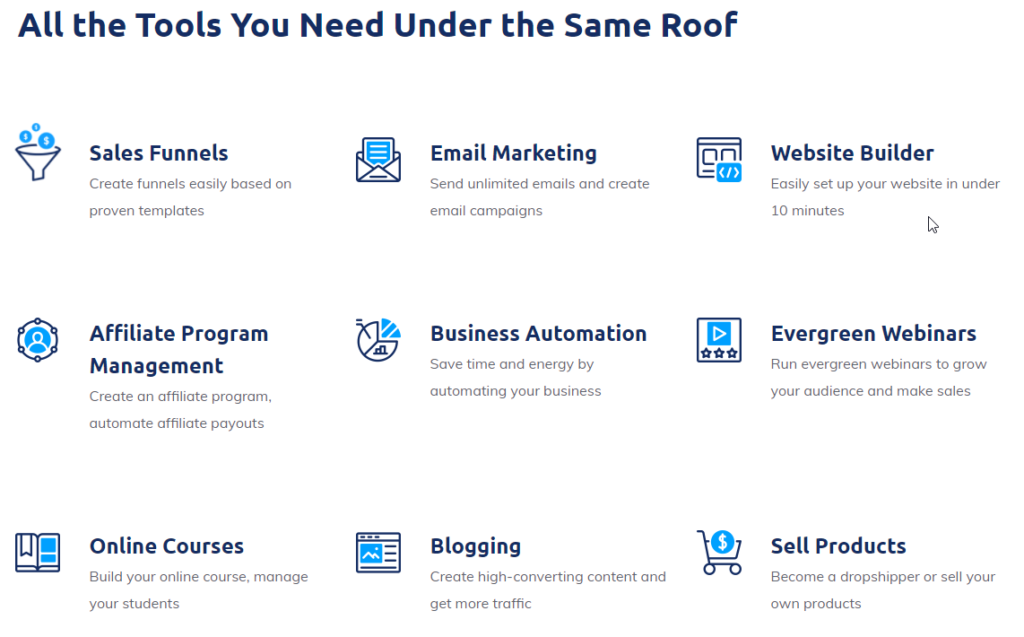 *Check out what online tools Systeme replaces
And mind you, the tools are solid and very responsive (it is not half-cooked tools unlike certain platforms in the market which I personally use in the past).
Personally, I really like how fluid and responsive is the drag and drop What-You-See-Is-What-You-Get (WYSIWYG) builder experience of Systeme.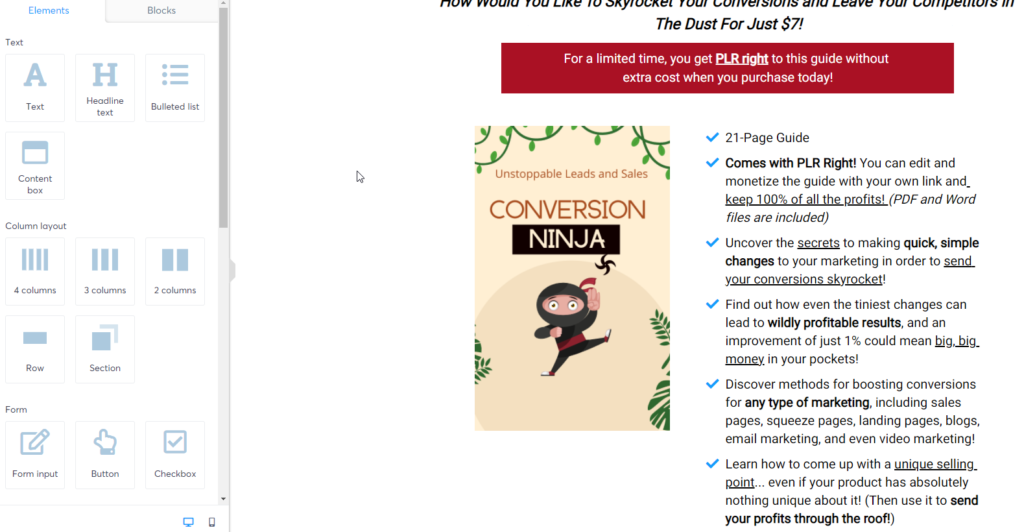 Talking about other platforms that I personally used myself (I bought and pay thousands of dollars), Systeme by far is the best. One of the past platforms that I used has over 2 dozen tools…and yes that is a lot. While from a glance, it seems that that is a lot of value provided with tons of tools but unfortunately, most of the tools are mostly small utilities that I hardly use (if I use them at all), furthermore they are buggy and laggy. The quality is far, far behind what I get from Systeme.
Definitely, there are great platforms in the market but a lot are overpriced.
Pricing-wise, Systeme has the free forever plans (no credit card needed) and that is a no-brainer, especially for those who just getting started and don't have much budget to splurge on online tools. It is very affordable (in fact far way reasonable for what the software can do compared to its competitors).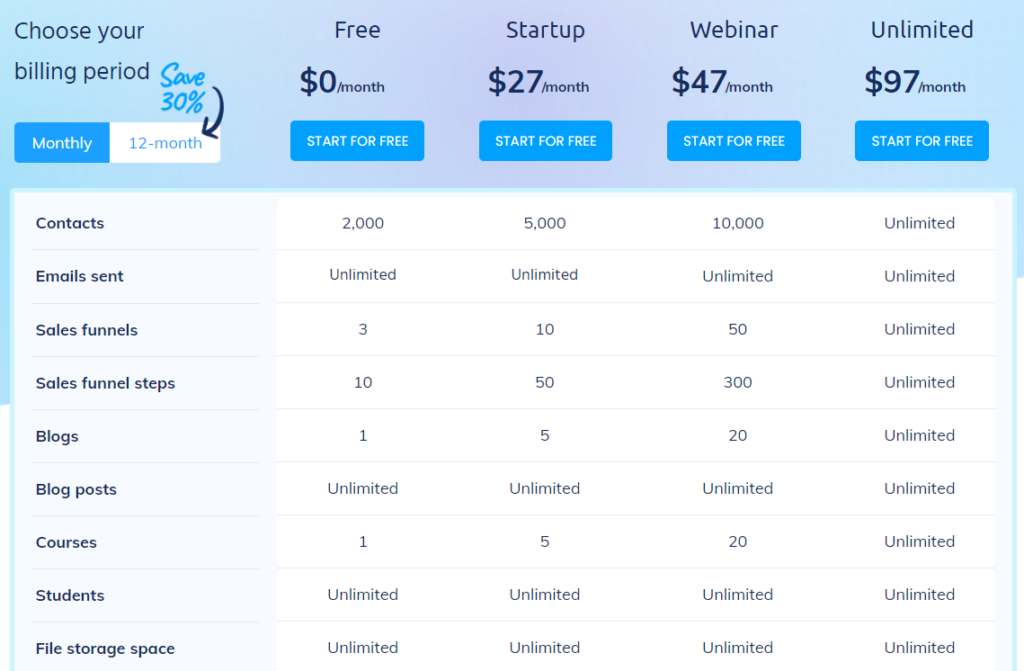 Even the paid plans are still cheaper than Systeme competitors (for only $27 per month you can manage up to 5,000 contacts and enjoy unlimited email sending)
Compare to other funnel builder software such as Click Funnels and Kartra. Systeme offered more features at a lower cost. Click Funnels and Kartra are fast and responsive builders just like Systeme, but their price point is too high in my opinion. As for GroovePages (page builder tool under GrooveFunnels), it is laggy and difficult to use.
Systeme Vs Click Funnels
Click Funnels $97/month Plan allowed only 20 funnels (with a limitation of 100 pages) and connected to 3 domains. There are also no email marketing and automation tools in this plan. Lite users who need a lesser funnel (10 and below) do not have much choice of lower plans as the basic or $97/month is the lowest plan available.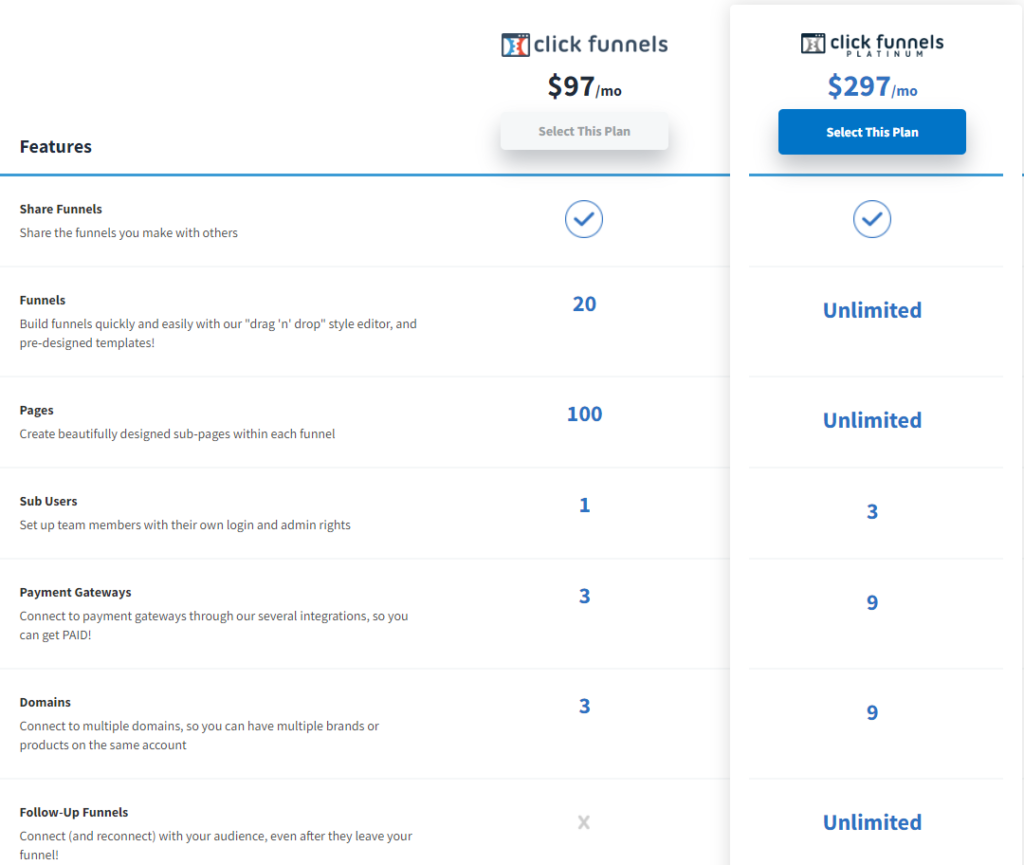 Systeme Vs Kartra
Kartra offers more pricing options but the pricing is still on the high side. The Starter Plan @ $99/month seems to have some limitations including leads only up to 2,500, with only 1 custom domain. The membership/courses are only limited to 2. This is a disadvantage to Kartra users who paid $99 per month.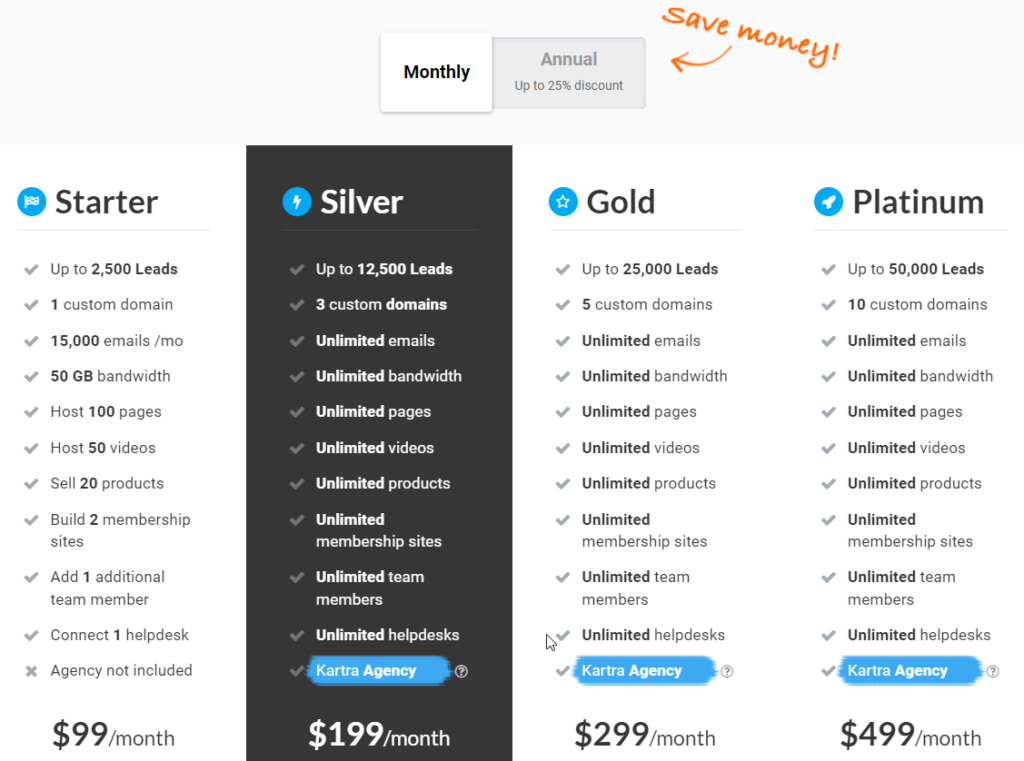 Here's the brief breakdown of key functions:
| | | | |
| --- | --- | --- | --- |
| Features | Click Funnels ($97/month) | Kartra ($99/month) | Systeme ($47/month) |
| No of contacts /Leads | only through 3rd party integrations | 2500 | 10000 |
| Custom Domains | 3 | 1 | 10 |
| Number of Pages | 100 | 100 | Unlimited |
| Email marketing Tool + Automations | Not Available | Yes | Yes |
| Number of Funnels | 20 | data not available | 50 |
What's My Take?
Systeme provides you with what you really for your online business i.e. building sales funnels, collecting leads, and automating the process. The integration with Stripe and Paypal makes it easy to collect payments in 25 currencies around the world. The membership/online course and evergreen webinar come in as great extra features although may not be needed for all users.
With Systeme, you pay for what you really need, a tool that is fast and easy to use.
If you are one of the users of platforms such as ClickFunnels, Kartra, or GrooveFunnels (these 3 platforms which personally I think are overpriced), you may want to give Systeme a shot.