Systeme io Questions and Answers (FAQ)
To change your current page template, in the Funnel steps view (pages), select the page and then click on the template icon (as shown in the screenshot).

A confirmation will be prompted. Click Confirm if you wish to proceed.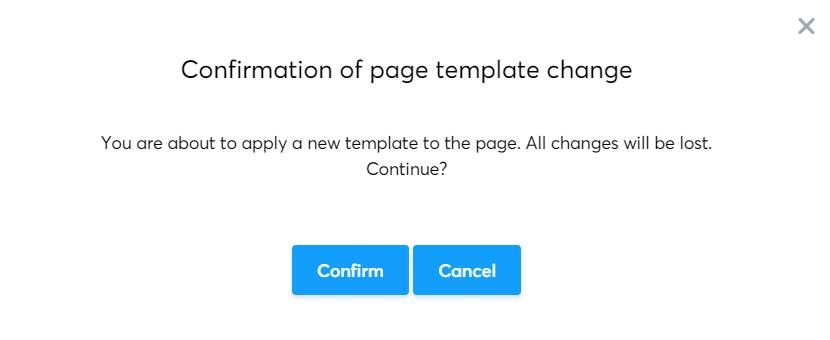 Do note that by changing the template, whatever existing content on your page will be lost and non-recoverable. So proceed with caution.