Systeme io Questions and Answers (FAQ)
To download or export your contact list in Systeme IO, follow these simple steps:
1. In the contacts page, select the contacts that you want to export (or select all)
2. Scroll to the bottom of the page, and click on Export.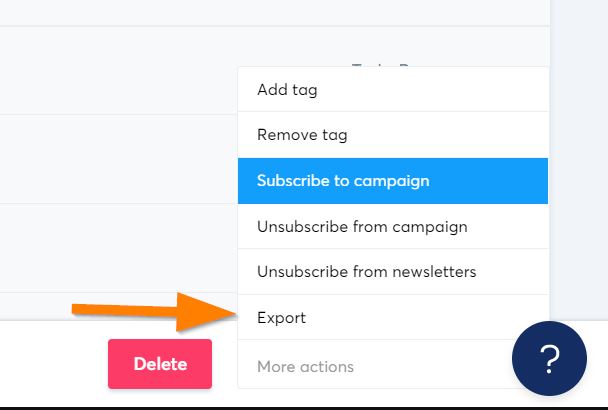 3. Select the column(s) you wish to export and then hit the Export button. A file with contacts will be downloaded. You have the option to select the delimiter if you want (comma, pipe, caret, semi-colon, tilde)
4. An email containing the download link will be sent to you. Click on the link given in the email to download your .csv file. You can open the downloaded file in MS Excel or any compatible program or import the file to your desired software.