Systeme io Questions and Answers (FAQ)
You cannot save the entire page as a template, but you can save any page section as a template (known as a block)
The block can be reused on the same funnel or a different funnel in your Systeme account. And yes, it can be accessed from the blog pages as well.
First, point your mouse to a section (a green highlight indicates a section). Click on the 3rd icon (i.e., the disc icon).

A block creation window will pop up. Enter the Block name or title (this is internal for easy identification later). You have an option to designate it as a master block. Designating a block as a master block means it will reflect on all funnel or pages that use this particular block whenever you make a change. The master block is usually used for the header/footer, opt-in box, and other elements with the same content/layout/design. So designate as master block only if needed and necessary.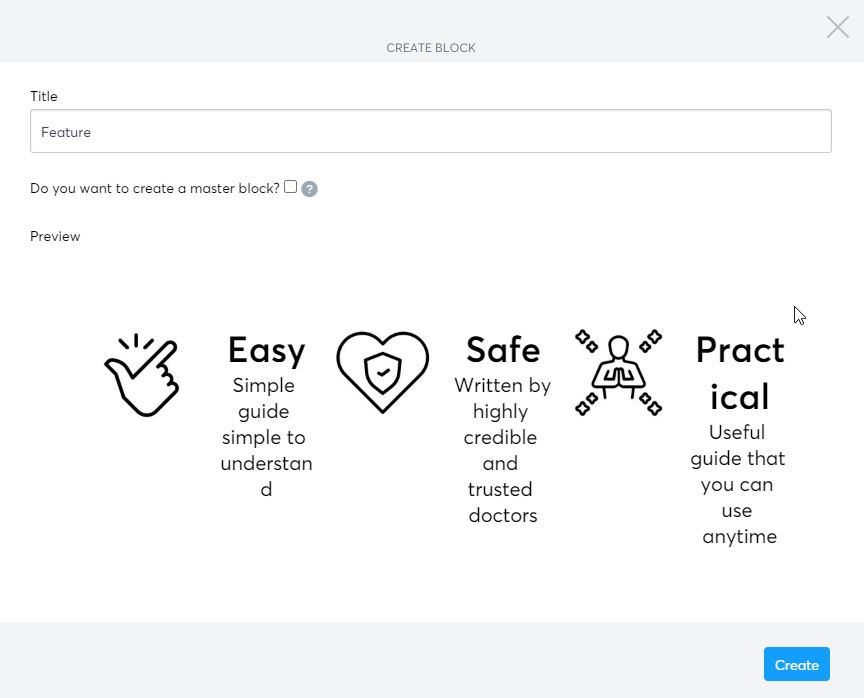 Re-using saved blocks
The blocks you saved earlier can be re-used at any funnels within your Systeme io account.
Open up your funnel; on the left, all the saved will go under My blocks. Click on My blocks to expand, and all your saved blocks appear here.
Looking for the block you want can be a hassle if you have tons of saved blocks. Use the "search blocks" to quickly locate the one you desire.
The saved block feature helps save a lot of time. You can re-use the block you have created and probably spend some time on it, on another funnel, or within the same funnel. This is a useful feature you should be making full use of.