Systeme io Questions and Answers (FAQ)
In the Systeme io automation, both rules and workflows, there are 2 send email options.
(i) Send email
(ii) Send email to specific address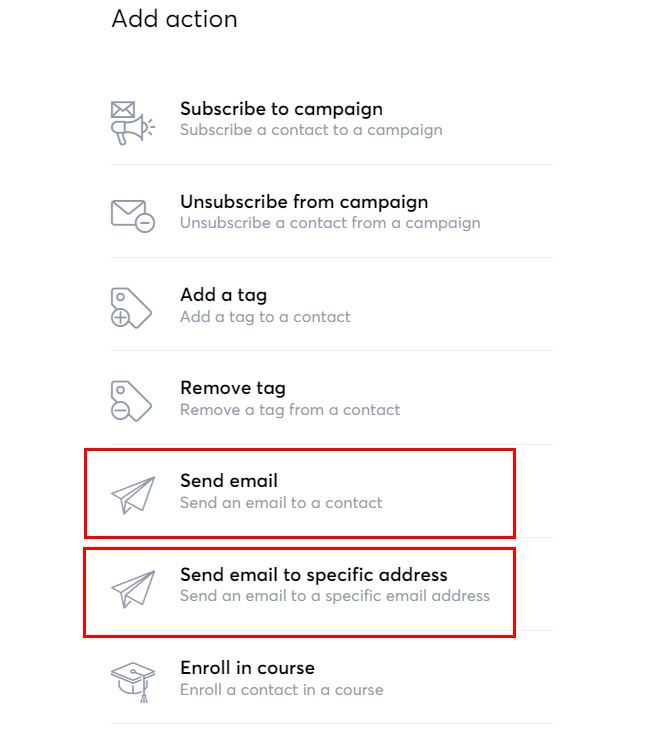 Send email
The "send email" action automates the email sent to the contact who activates a specific trigger in the automation.
For example, a buyer goes to the sales page and decides to purchase the product. After the buyer completes the purchase on the order form (i.e, trigger), the automation engine will automatically send an email (i.e action) to the buyer who makes the purchase.
Send email to specific address
As the name mentioned, this action sends an email to a specific email address. Contrary to the "send email" action, this action allows the admin to specify which email address to send the email to (the email content can be written with the provided editor)
This is very useful; for example, the admin wishes to automate the email notification (sales, opt-in, etc) to another partner in the business.