Systeme io Questions and Answers (FAQ)
By default, the new pages and posts created in Systeme io have the noindex tag enabled.
In layman, it basically tells search engines to not index the page. Page indexing is a process where search engines like Google add pages to their database. When the page is not indexed, it simply means the page is not in the database and hence it won't appear in the search engines (i.e SERPS)
To tell search engines to index the page is simply by disabling the noindex tag.
How To Disable Noindex in Systeme io
To disable or turn off the noindex tag, first open your page or a post
Then, on the top-left, click on the Settings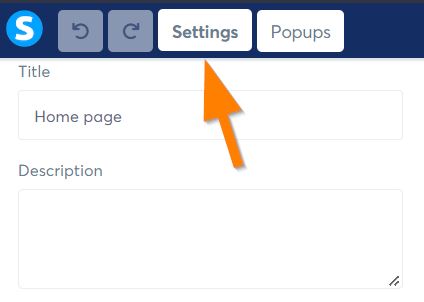 scroll down to the bottom, and look for "Hide from search engines". Uncheck the box.
Save the changes to the page.