(This article looks at how Systeme io Malaysia and Systeme io Singapore could help Malaysian and Singaporean entrepreneurs)
Malaysia is one of the countries with the highest internet penetration rates in the world with 89.6%. That's almost 30 million internet users in Malaysia. While its neighboring country, Singapore hits 88.5% (2020).
However, not all businesses are ready to transform, with a lot of SMEs still not ready to take their businesses online. Those who understand the importance of web visibility do take some steps to build their business profile and establish a social media presence, but there are more who did nothing.
The main potential reasons why most businesses have not taken the first step were mainly either do not know where to start or the cost factor, or both.
It is too expensive to bring businesses online. Web developers are charging an arm and a leg for a simple company website which is beyond the budget for SMEs in Malaysia and Singapore.
Not knowing what to do and where to start is another reason why entrepreneurs do not take the steps forward.
In Malaysia, the digital economy is booming in the Klang Valley area (Kuala Lumpur/Selangor), as well as in other developed states such as Johor, and Penang. If you walk around IO City Mall or Mid Valley Megamall (in KL) or City Square/VivoCity (in Singapore), chances are you will notice some of the shops and businesses already have an online presence. They have a website and are well-versed in managing their online presence. While some businesses still prefer to stick to the offline way of business.
So if you are running a business in Malaysia, Singapore, and in fact any part of the world for that matter (whether it is an online-based business or brick-and-mortar business), and you are still clueless about customer database, marketing automation, website or sales funnel. It's time to step up the game and take the next step forward.
Build your business online at an affordable cost
It's a fact that most business platform doesn't come cheap and it is outright tough to use. Not so with Systeme IO.
Systeme IO (pronounced as system i o, system dot i o, or just system) is a simple yet intuitive all-in-one business tool for anyone looking to build and grow their online business. You can build sales funnels, and online courses, run evergreen webinars, manage customers with effective marketing automation, and more.
Get more customers and increase your bottom line
You may be operating a clothing store in Mid Valley Megamall in Kuala Lumpur, perhaps a watch shop in City Square Mall, Singapore, or a work-from-home dad in Kuching, Sarawak. Regardless of the nature of your business, as long as you have a target segment of customers to serve, you can move your business forward with online marketing, leveraging Systeme io in Malaysia.
Let's look at a simple example of how to make use of Systeme IO to build and grow your business.
Create a simple funnel to collect customer names and emails (i.e. database) in exchange for exclusive hot deals or freebies (i.e. the hook). Post on social media to gather interest and to reach out to more targeted audiences.
2. Upload the special deals and offer them in limited quantity. Announce the deals to the customers with email marketing. Customers can purchase and pay online.
Include exclusivity, scarcity, and word-of-mouth elements and build your customer faster than ever before. People love being part of something exclusive (something that is not available to the public). People take action based on scarcity (people hate missing out), and people love to share with their family, and their circle of friends something good, unique, cheap, or free, a powerful word-of-mouth strategy.
The above is just one simple marketing that any business can leverage using a marketing tool like Systeme IO. In fact, Systeme IO allows you to do much, much more than that.
Here is a bird's eye view of what Systeme IO is capable of doing: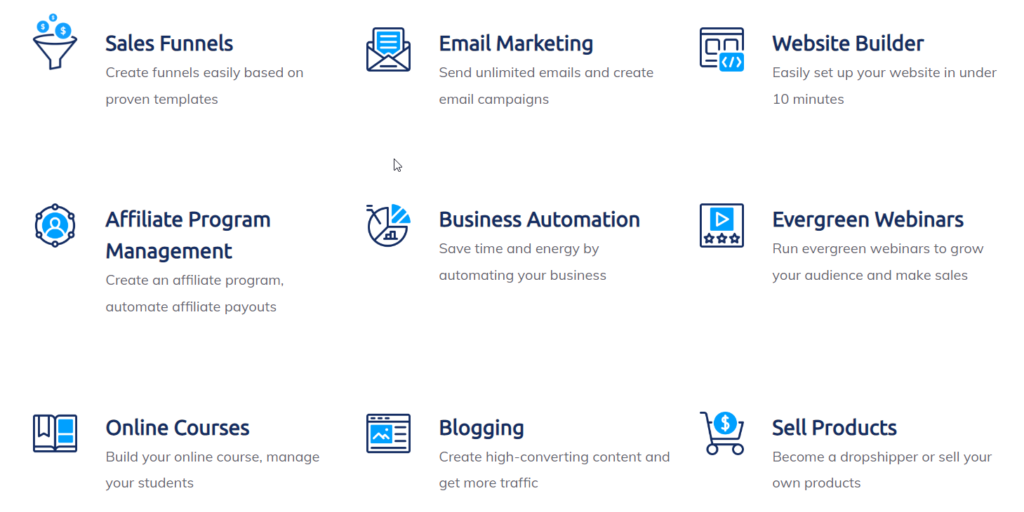 Create profitable sales funnels
The funnel builder of Systeme is so simple and easy to use. More importantly, it is lightning fast! It replaces Click Funnels, Kajabi, Kartra, Leadpages, and other sales funnel tools in the market.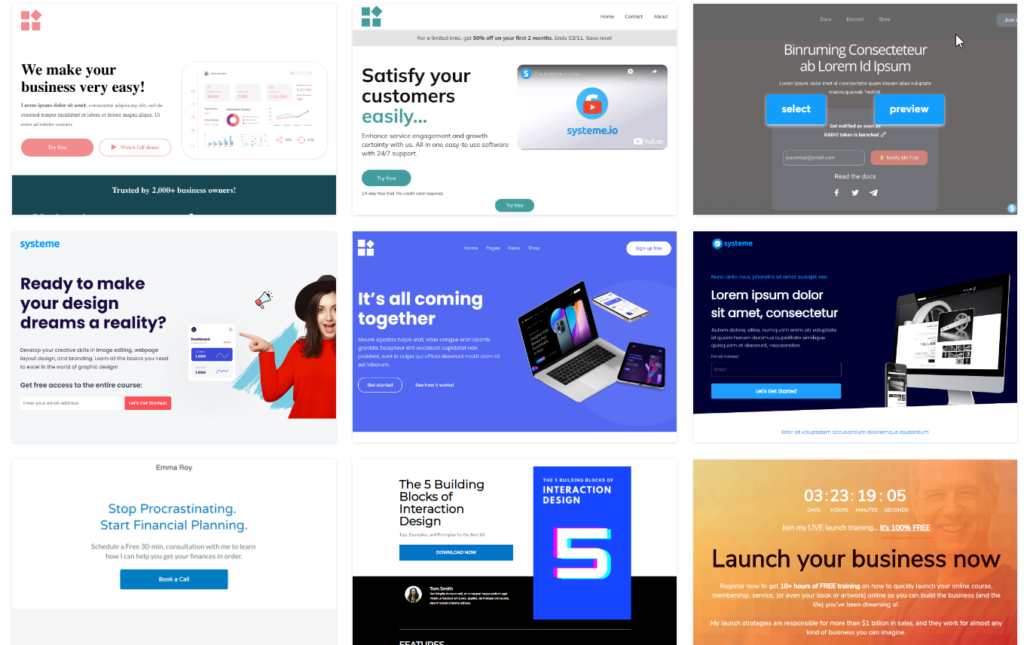 Send marketing emails
Communicates with your prospects and customers with ease. Integrate with the funnel, blog, online course, and websites seamlessly. Systeme email marketing tool replaces email marketing software such as Mailchimp, Aweber, GetResponse, and ConvertKit.
Build marketing pages and websites
With drag-and-drop simplicity. Plus it comes with tons of proven and readymade templates that you can take advantage of without starting from scratch. It replaces common tools such as WordPress, Kartra, Kajabi, and GroovePages.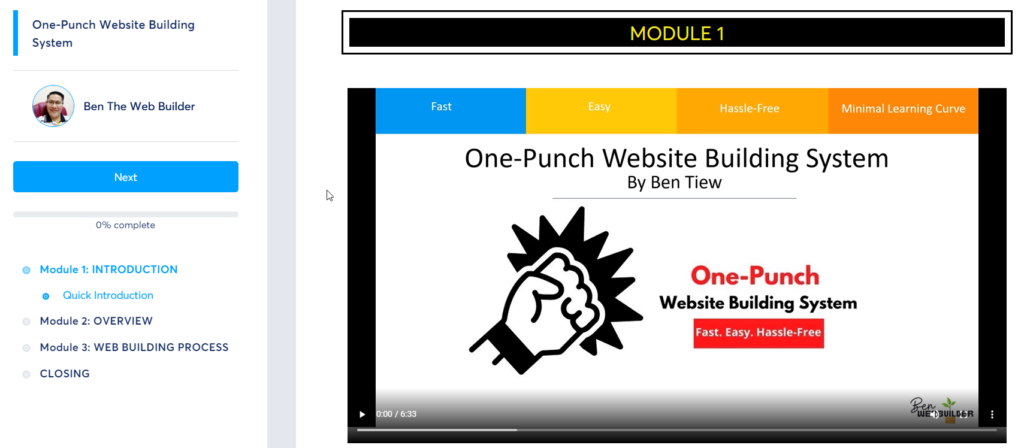 Create online courses (e-Learning)
Setting up your online course couldn't get any simpler than this. No technical knowledge is required. Manage members/students' access easily. This tool replaces Thinkific, Teachable, and WordPress-based online learning plugins which are more complicated than you initially think.
Manage affiliates
Instead of just being an affiliate for other product owners, you can be a product owner and recruit affiliates to sell for you. Systeme IO helps you to manage that, hassle-free. It replaces Click Funnels.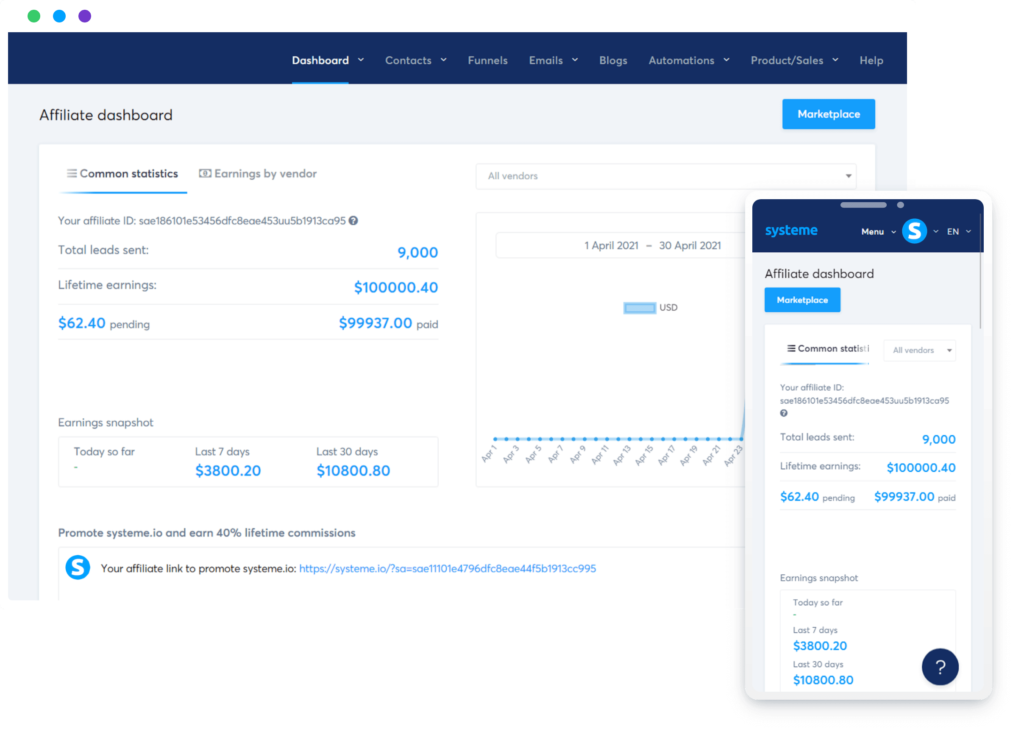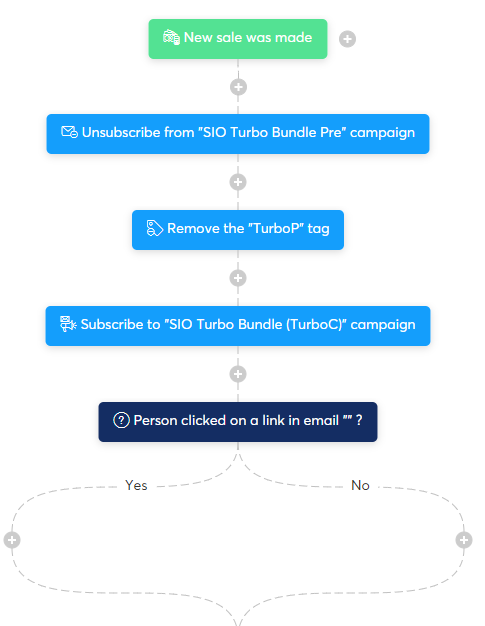 Marketing Automation
Automation is the best way to run a business. Automation minimizes mistakes and it gives you more time to focus on areas of importance. You can automate the payment, product delivery, membership access, email delivery, and more. It replaces Click Funnels, Kartra.
Top-Notch customer support
Systeme IO is not a one-man show. It is a company with a dedicated team to support customers. Although Systeme IO did a good job in providing video training, as well as an extensive knowledge base that answers most of the common questions. However, sometimes, users need to reach out to the support directly.
Here's how Systeme IO excels. Their support is well-trained and knowledgeable to answer any questions raised by users. You will not get rubbish answers, and they won't make you wait by escalating to Level 2 or higher support. The support team is attentive to listening and understanding your question, one of the best support available in the SAAS industry.
Do you need Systeme io?
As long as you have a business, you need a business tool so that it could run more efficiently, systematically, and effectively. Chances are, Systeme io – all-in-one platform is your perfect choice. Systeme io Malaysia and Systeme io Singapore could change the way you do business.
If you have not already, grab your account now (and qualify for an exclusive Systeme io bonus)