Systeme io has a built-in split test tool that makes split testing your page easier. If you are new to A/B split test, check out this article What is A/B Split Test.
To start split testing, you will need to create 2 variations of the page. In this example, I am split testing my squeeze pages. I have 2 squeeze pages labeled with Landing A and Landing B. You can name anything that you like, for easy identification choose simple names. You also need the Goal page, where visitors will need to arrive at to complete the goal. In this case, I am using the Thank you /Download page. Make sure all the pages are created.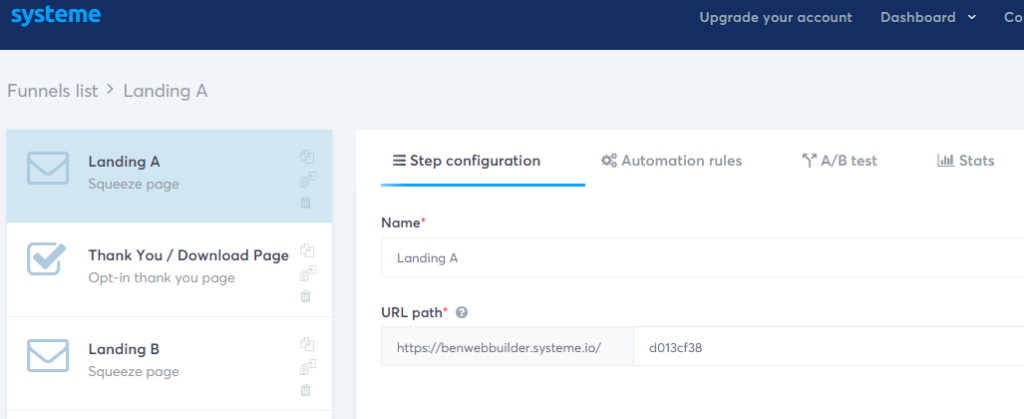 As I am performing a page-level split test, I have picked 2 landing pages with different layouts and designs. Once I get the winner then I will continue to perform tests on headlines, copy, etc.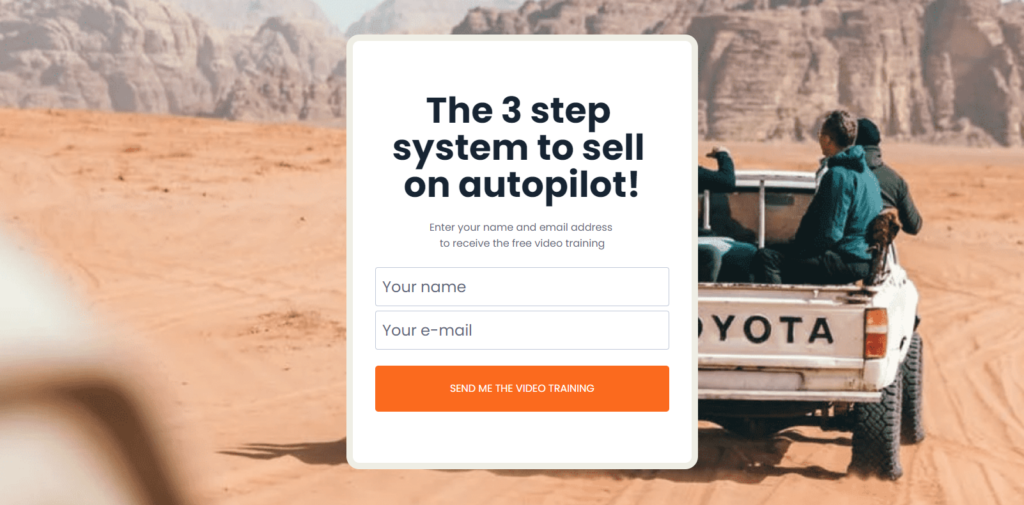 Next, on Landing Page A, I will click on A/B test as depicted in the screenshot below. That will bring up the Split Test page. Click on the Choose a variant button.

You will be prompted to select the Variant page and Goal Page. The variant page tells Systeme which page you want to split test (in my case Landing B), and the Goal page tells Systeme the page visitors need to land at to complete the split test goal. Once done, click the Submit button.
Now, you will be able to see both the original page (in this case Landing A) as well as the Variant page (Landing B), and of course the Goal Page that you selected earlier.
You can also edit the page or change the settings via the little icons shown below the pages.
Now click on the blue Start A/B test button.
The table will show the unique views of each of the landing pages (Landing A and B) as well as the number and conversion rates.

Do note that, while the split test is active, the pages in the funnel steps will show different colors. There is also a little split test icon that appears on the funnel steps.
If you wish to stop the split test anytime, just hit the End A/B test button.
That pretty much explains how you would run the A/B Split Test in Systeme io.