How do you place videos on your page or funnel? With Systeme IO, you have an option to either use the video that you have uploaded on video-sharing sites such as YouTube, Wistia, Vimeo, and Dailymotion, or you can let Systeme IO host the video for you.
A) Youtube Host The Video
To let youtube host your video, you first need to upload your video to your youtube account. Once the video has been uploaded, there are 2 ways how you place the video on your page in Systeme.
Method 1: Copy and Paste the Youtube URL
Copy the Youtube URL from your browser.
Go to your Systeme account and open the page where you want to insert the video into. Click (or drag and drop) the Video element.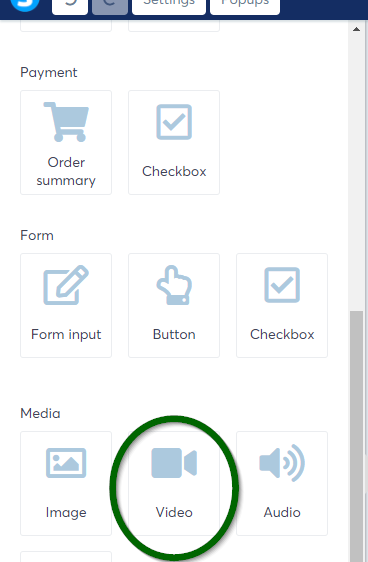 and once the video placeholder has been inserted, click on it to bring up the video property on the left. From the dropdown under Video type, choose Direct link and insert the youtube URL you have copied earlier.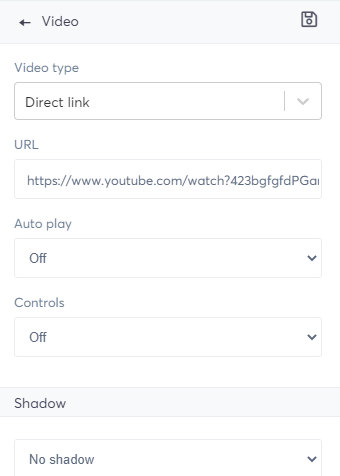 Method 2: Embed Video Code
With a youtube video embed, you will need to copy the Youtube video code (accessible from the Share link)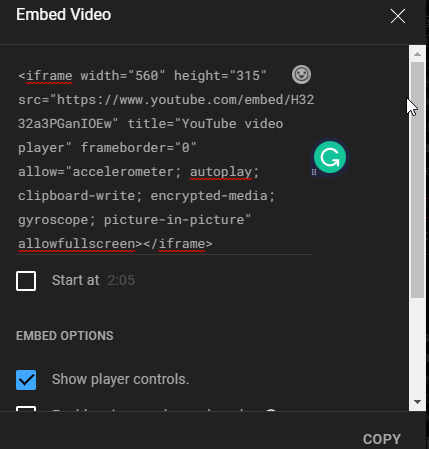 Then go back to the page where you want to insert your video (make sure you have added the video element to your page like in the previous Method 1: Copy and paste the youtube URL).
Now, instead of Direct Link, you want to select Custom embed and click on the Edit code button
Paste in the youtube embed code you copied earlier. Remember to click Save.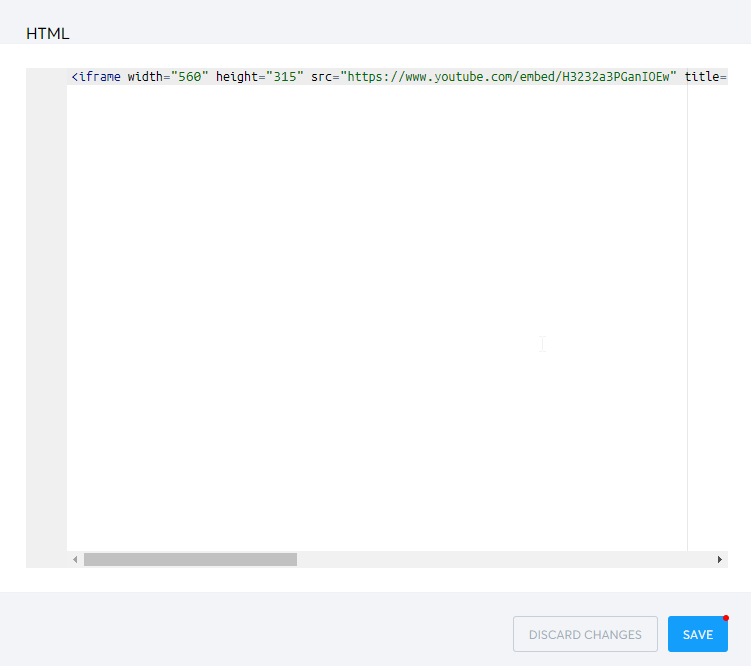 B) Systeme Host The Video
With this option, your video will be uploaded to Systeme instead of Youtube. The limit video file size that you can upload is 2GB. The best rule of thumb before you upload the video to Systeme is to make sure you have to compress it, it helps save the storage and makes the video runs faster, and has better overall performance.
You can use HandBreak to compress the video. The best and recommended size of the video after compression is 50MB – 100MB. If your video is huge even after compression, it is recommended to upload your video to video sharing sites such as Youtube, which specializes in video hosting.
To upload the video to Systeme, the process is pretty much the same as Method 1 in the previous option. Except that you would need to select Upload file. Click on the cloud upload icon and select the video on your computer to upload to the Systeme server.
You can also decide whether to show the video play control, and whether to autoplay the video.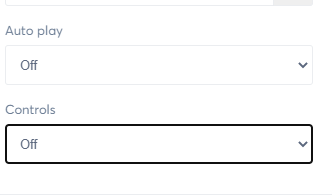 Then, save the page and you're done.