When you create a landing page to collect subscribers' emails, you need to also have an email campaign created so that when someone submits their email address, they will get the pre-written email follow-up sequence. Skipping this step will result in subscribers not being added to the database, and therefore no follow-up email is sent.
The email campaign is where you can pre-write the emails and let the system automate the process to send out the email to subscribers.
Assuming you already have a landing page with an email subscription form (or squeeze page) and a sequence of email follow-ups. The next step is to set the automation rules which tell Systeme io to put the subscriber's email to the right campaign. (besides rules, workflows can also achieve the same goal. Learn more in Systeme io Automation)
To do that, open your Funnels – Automation rules. Click on the Add rule
Select "Funnel step form subscribed"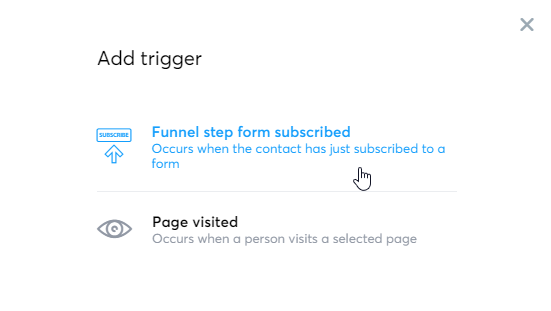 Click Add action

Select "Subscribe to campaign"
In the dropdown box, select the campaign name (eg Home Doctor campaign) that you have imported in the earlier step.
Once you have done that, the email subscription form is now linked/connect to the email campaign. Every time someone fills in their email address on the landing page, their email will be automatically added to the database and email follow-ups will be sent out.