Which Tools Should I Use?
With so many tools in the market, which software or tools suit you? The online space is so busy and flooded with advertisements promoting attractive tools promising to solve your problem.
I have spent a lot of time, effort, and money to get my hands on different types of websites and funnel builders and have used different email marketing providers since 2007. Through trial by error and mistakes that I have made in the past, I wish to share some of the key factors you need to consider before deciding on the tools for your business.
#1 User-Friendly and Responsive
The tool must be easy to use. It takes minimal time to adapt and start using it for your business. You can spend your time focusing on your business rather than figuring out how to make the software work.
It must be responsive, fast, and fluid. If the tool looks great, but it is laggy, it is going to affect your productivity and indirectly affect your business.
#2 Availability of Themes (Templates)
Themes (or templates) are pre-made designs or layouts that are very useful. It is a great time-saver when building funnels or websites regardless of your business industry.
Instead of starting from scratch, templates allow you to start fast and execute your idea or plan with lesser distraction and effort. Some platform provides you with low-quality and fewer choices of template, while some are generous by providing high-quality, professional templates. Remember, the keyword here is quality. It does not make sense to have 1000s of templates with the quality sucks.
#3 Features and Pricing
The features and pricing are important consideration criteria in online tools. The tool must provide what you want to accomplish at an affordable price.
Talking about the pricing, I know some tools provide great features, but unfortunately, it is overpriced; people buy them because the tool gets so much publicity, or they hear their friends, colleague, or neighbor talking about it, so they are hooked by the advertisement run by the company. Why pay $97 or $127 per month when you can access the tool with the same features at a much lower price?
Always ensure the features cover what you need now and in the next few weeks or months. If the feature you need is a minor one, that is still fine as it is still justifiable with the low cost you pay.
What Do I Recommend?
First, I recommend the tools based on my experience using them. I consider the above factors, and they get my highest rating.
I categorized my recommendation into Website Builder and Funnel Builder, as these two are the most common requirements for anyone who wishes to start or grow their business online. I do take into consideration email marketing as well as in any business (offline or online), collecting leads is of utmost importance.
Website Builder refers to a tool for building business or corporate websites, product/service pages, catalog sites, photo galleries, event RSVPs, etc.
Funnel Builder refers to a tool for building sales funnels, either affiliate or own products, course/membership sites. And of course, certain platforms may offer additional tools such as affiliate management, email marketing, webinar, etc.
Why Brizy Cloud

Brizy Cloud is one of the easiest website builders. It has both a great User Interface and User Experience. You can build a simple page or a full-blown website with ease. Furthermore, it comes with beautifully crafted layouts that are so nice and professional for any business. The drag and drop experience is so fluid and this makes it easier for users to use the tool.
Brizy comes in 2 flavors, i.e Brizy Cloud and Brzy WordPress; while I use both, I feel Brizy Cloud (SaaS) is much easier, especially for newbies, as all you need to do to use the tool is log in. There is no need to mess with hosting, exploring Cpanel/Plesk, WordPress installation, etc. it takes the technical aspects out of contact and gets you to start fast.
Since Brizy cloud comes with hosting (hosted in a highly reputable Amazon server), there is no need to pay for hosting.
Brizy Cloud also allows you to capture leads directly within the system itself, so getting a third-party mailing service is optional, depending on your requirements. They also offer flexibility to connect to 3rd party tools like MailerLite, GetResponse, and more in case you need it.
Pricing-wise, Brizy Cloud is highly affordable and it even has the Free Plan if you want to test the water before you make any payment.
You may want to read a more in-depth review of Brizy Cloud
Why Systeme IO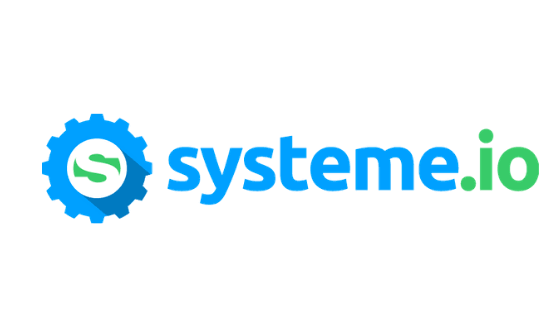 Systeme is not just a funnel builder. Systeme (pronounced as System) is an amazing internet marketing toolbox.
Instead of subscribing or paying different providers for various services to run your business, Systeme could handle them all. These include funnel builder, page builder, email marketing service, membership/course builder, affiliate management, and even the evergreen webinar.
The essential tools provided by Systeme allow you to kickstart or grow your business to the next level. Best of all, it is reasonably priced while providing premium, quality tools.
Systeme is offered as Saas; just like Brizy Cloud, you do not need to download or install anything. hence, no technical knowledge is required to get started. Just follow the video tutorials, and anyone new to the funnel can get up and running in no time. Systeme was designed to be intuitive and highly user-friendly. Hence the learning curve is minimal.
The builder or editor is very fluid and smooth in nature. Building a website or funnel is as simple as dragging and dropping the elements onto the canvas (it's like building the lego blocks)
Read more on Systeme Review